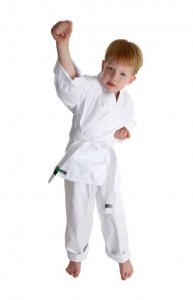 As parents, it is our role to guide our children to the best of our abilities.  The easiest way we have found to do this ourselves is by 'leading the way' and choosing to be a good role model. 
And yes, we make mistakes but that's life.  We choose to continue to be students and to learn everyday with our children.
Things we have learned as young parents:
The words we speak… will be heard.
The things we do… will be seen.
The things we feel… will be felt.
The way we deal with challenges…
When things get tough and we give up on ourselves…..
And the list goes on….
Everything we 'choose' today may/will be mirrored back to us tomorrow.  Watch your children and have a closer look at how they do things, how they see the world, the words they use. 
When our kids mirror our good habits, it paints a nice picture.  When they mirror our bad habits it can be a little confronting. 
If you want to really inspire your children to be the best they can be in all that they do, there is no better way than to step up and lead the way. 
How many good habits can you acquire this year that will help you become the best version of yourself?  And know that every bit of time you invest into growing yourself, you are also investing into your children, after all, you are their world for now. 
Share with them your goals, your successes, your challenges, how you deal with challenges, how you do things (that you know are good for you) that you don't really feel like doing.
You are not only an important person in your children's lives, but you are also the most important person in your life. Choose to live life to the fullest for not only you but also your family.
Choose to lead the way in your family to constant and never-ending self-improvement.  Not only will you feel much happier, but you will also be helping your children develop valuable life skills which will serve them for the rest of their lives.
A quote for today: "The life you live is the lesson you teach." ~ Unknown